Sea Foam
Regular price
Sale price
$32.00
Unit price
per
Sale
Sold out
Save money with a combo pack. Includes one 16oz bottle with a 32oz concentrate. refill jug.
View full details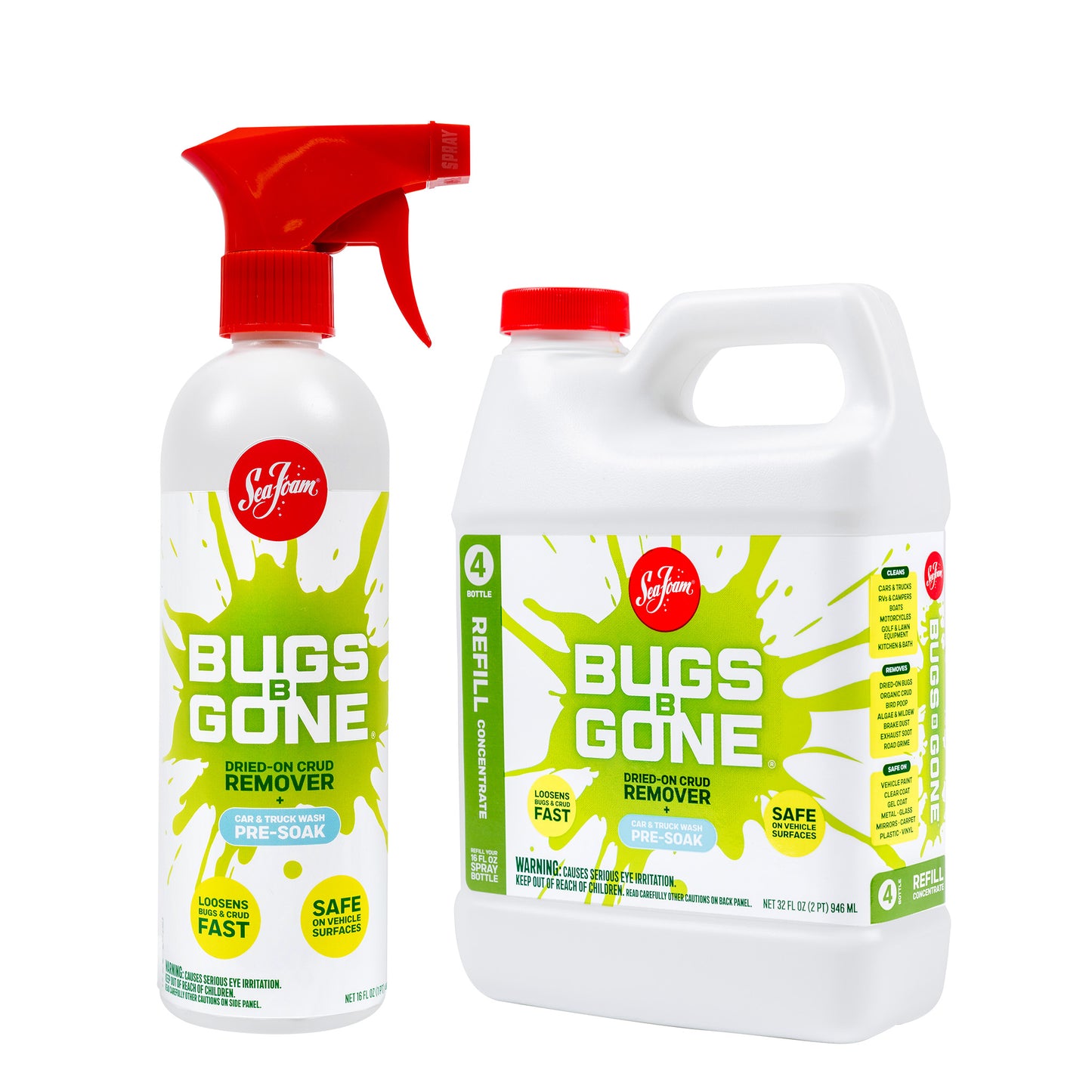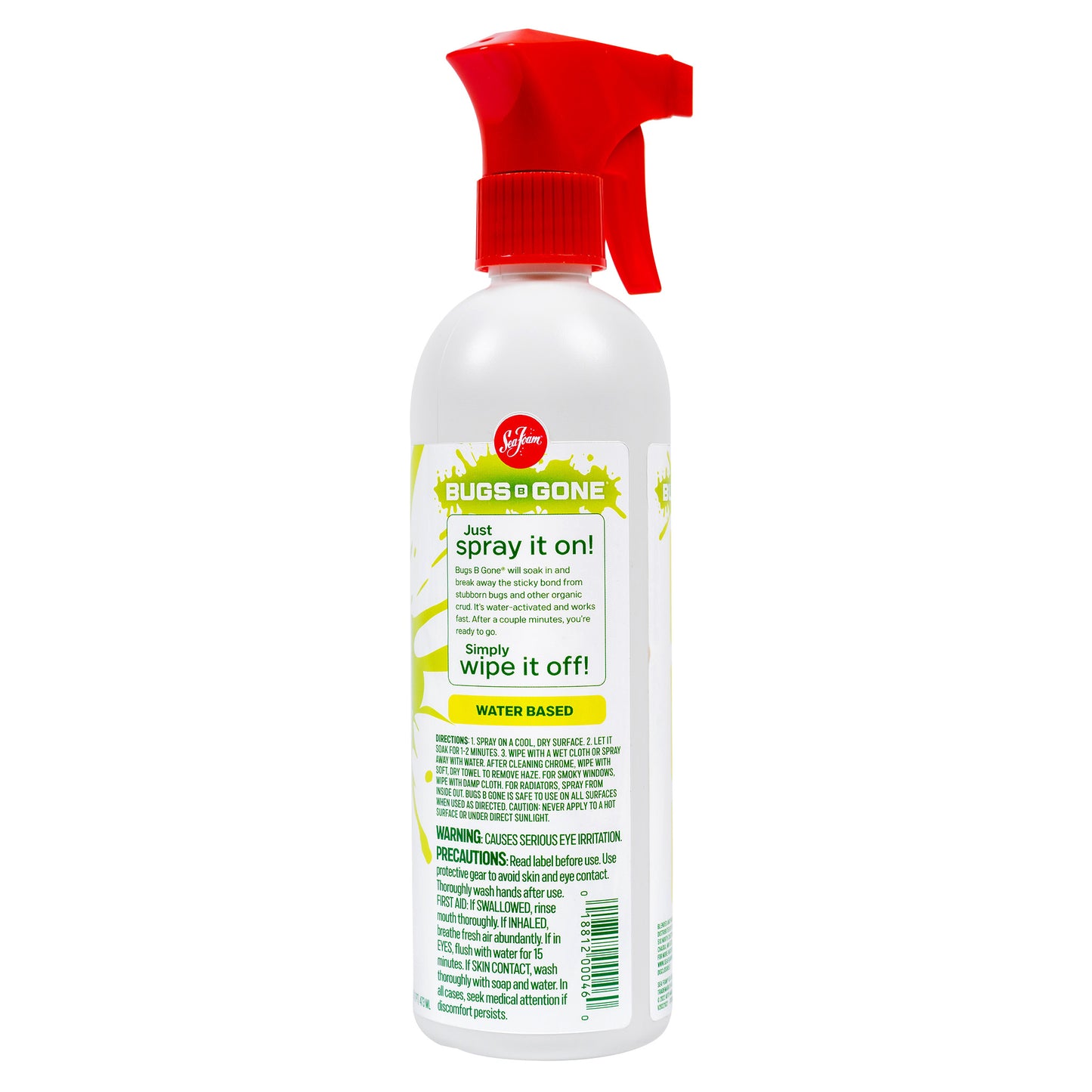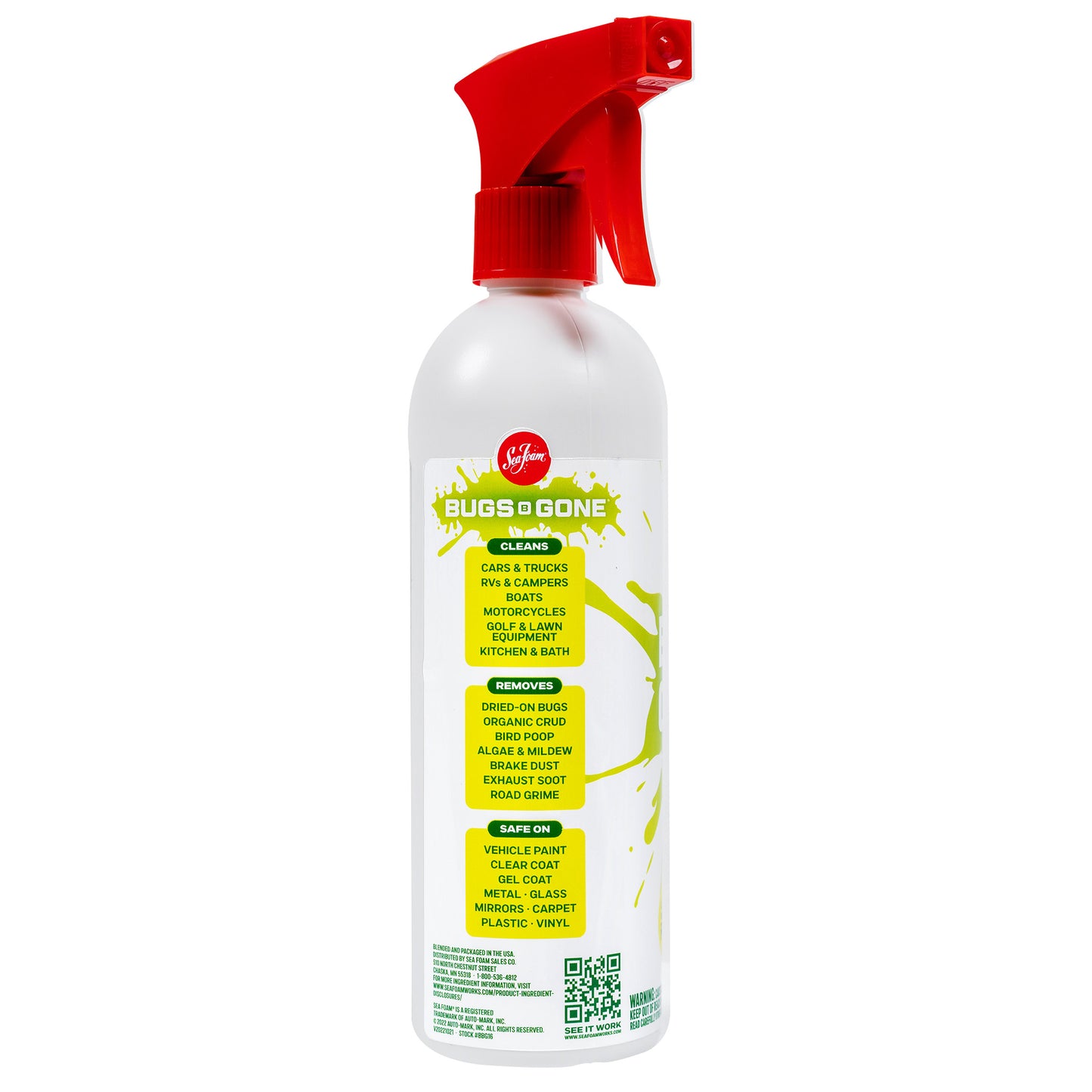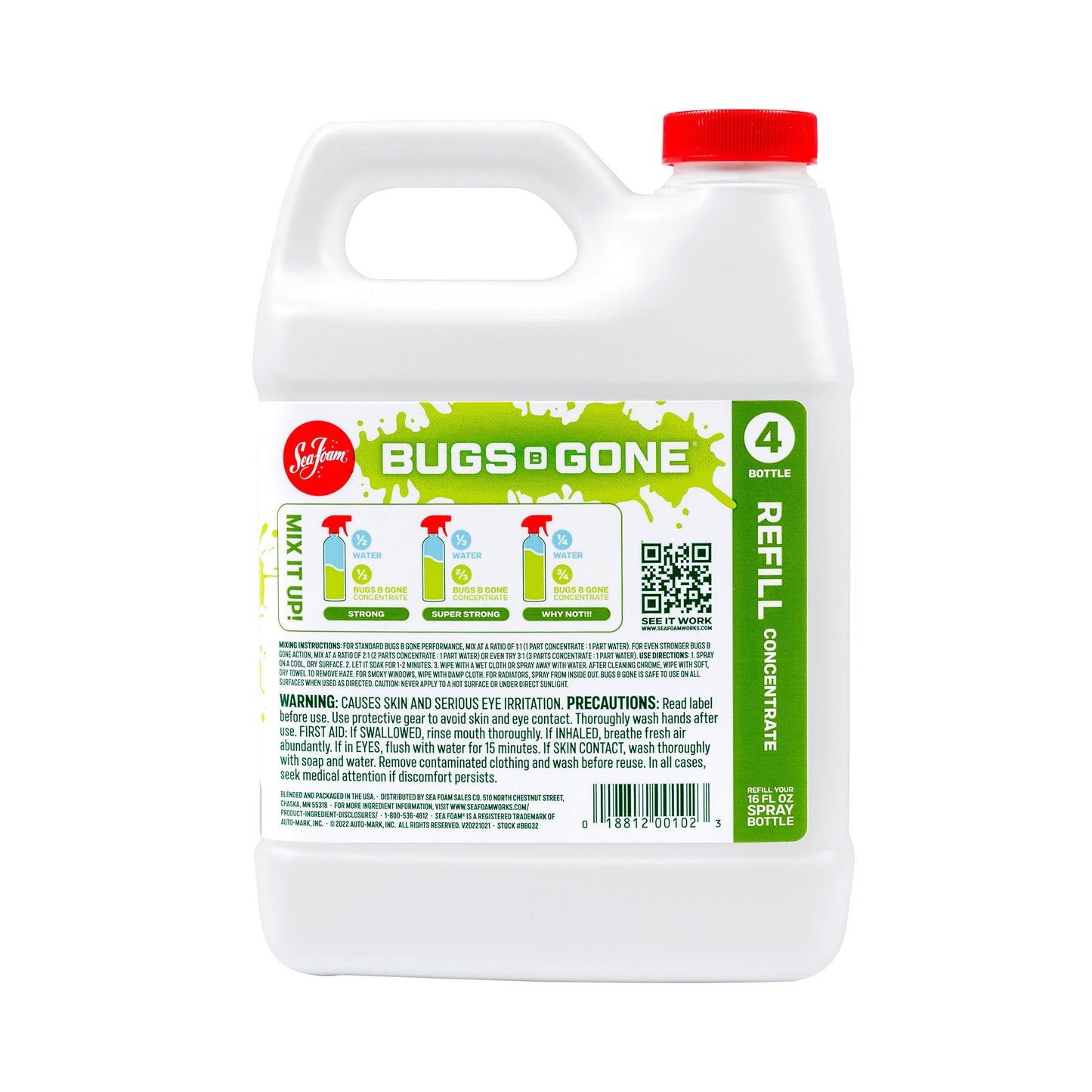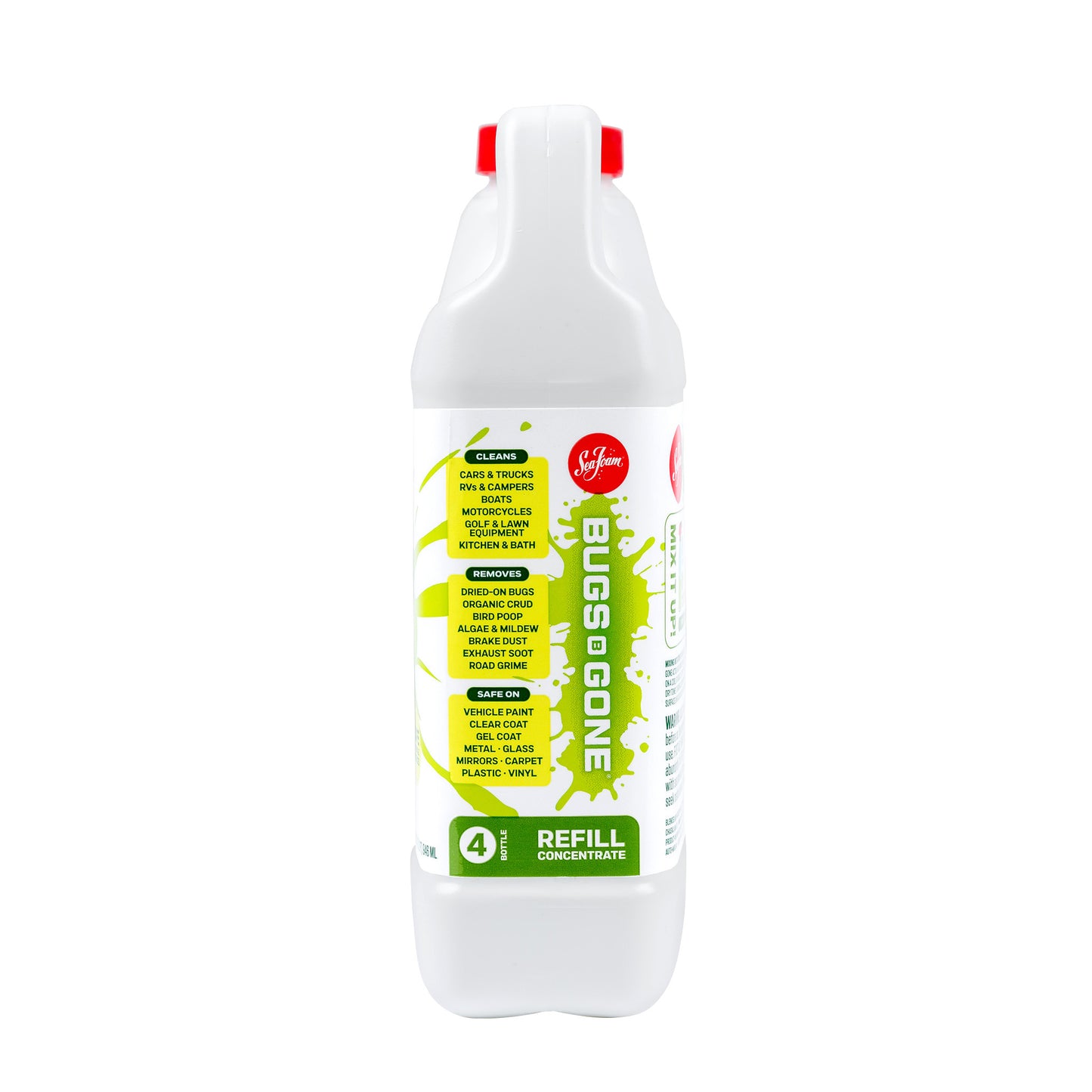 How Bugs B Gone Works
Works fast to remove stubborn road bugs and organic crud

Great car and truck wash pre-soak

Cleans cars and trucks, RVs and campers, boats, motorcycles, golf and lawn equipment, kitchen and bath, and more

Removes dried-on bugs, organic crud, algae and mildew, brake dust, exhaust soot, road grime, and more

Safe on vehicle paint, clear coat, gel coat, metal, glass, mirrors, carpet, plastic, vinyl, and more

Water-activated formula does not contain harsh chemicals or odor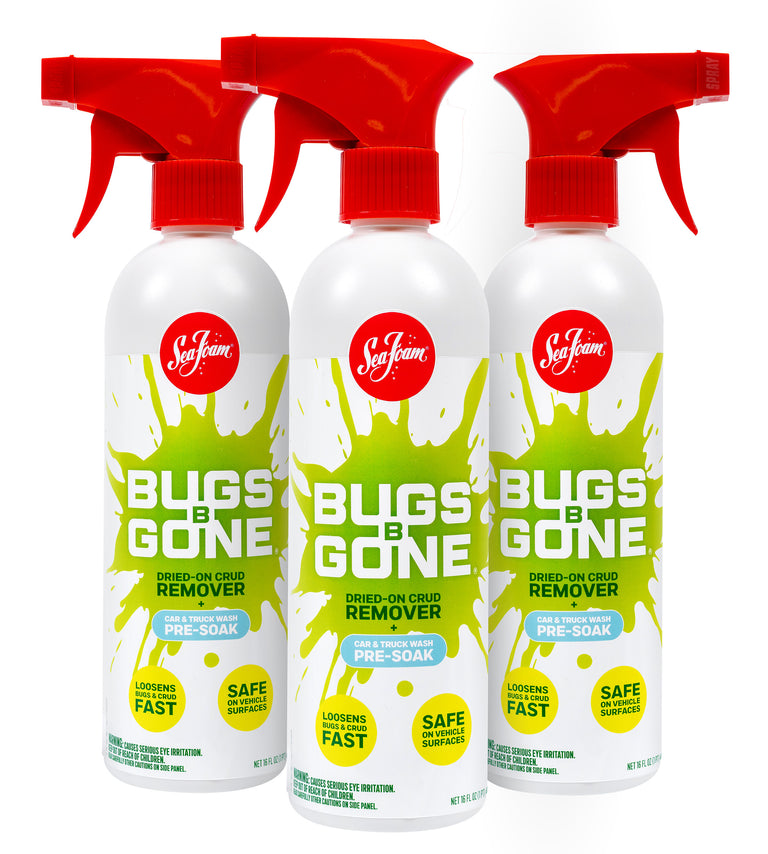 Cleans
CARS & TRUCKS
RVS & CAMPERS
BOATS
MOTORCYCLES
GOLF EQUIPMENT
KITCHEN & BATH
Removes
DRIED-ON BUGS
ORGANIC CRUD
ALGAE & MILDEW
BRAKE DUST
EXHAUST SOOT
ROAD GRIME
Safe
VEHICLE PAINT
CLEAR COAT
METAL-GLASS
MIRRORS-CARPET
PLASTIC-VINYL
WATER-BASED
Happy Customers
I drive a semi, cross country, and get to deal with a variety of hard to remove bugs that splatter on my windshield and headlights. Bugs B Gone always gets the job done.
— Adelle877, Wisconsin
Easily removed dried-on bugs from my truck and the front cap of my 5th wheel RV.
— DanW13, Georgia
Nice product! I had some severely caked on bugs, this made quick work of them! So far, I am impressed!
— GB1976
Removes baked on bugs with ease from my truck camper. Best bug remover I've ever used.
— ToyHauler
Shop Bugs B Gone + detailers